November 10, 2023, marked the 85th anniversary of the death of Turkey's beloved Atatürk. Bilkent University commemorated the solemn occasion over the course of two days with several events.
On the morning of Friday, November 10, members of the Bilkent community gathered at Bilkent's Atatürk Monument to observe a moment of silence.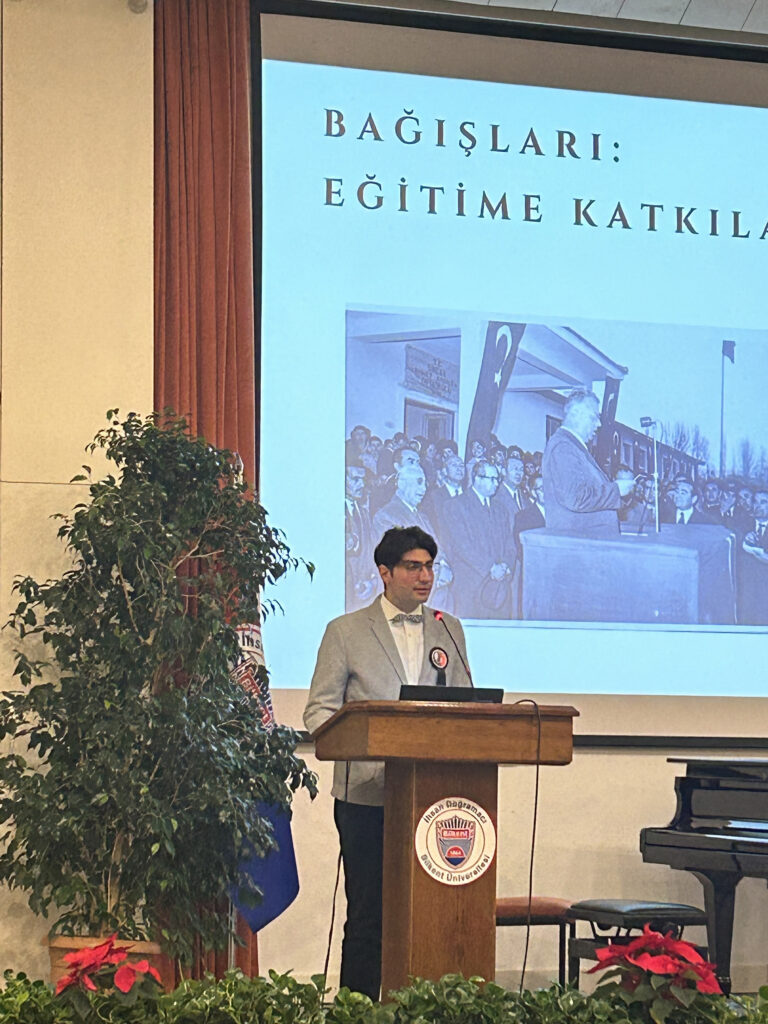 A ceremony took place at Mithat Çoruh Auditorium afterwards. It began with a moment of silence and the national anthem, followed by a mini concert performed by the Bilkent Youth Trio. Next, students Nazlı İrem Birinci (MAN), Yunus Emre Ekiz (EE), Ahmet Furkan Kızıl (CS), Görkem Salman (EE) and İris Yazıcı (EE) presented their HIST200 project, "Ahmet Andiçen, as a Republican Intellectual and Entrepreneur, and Atatürk."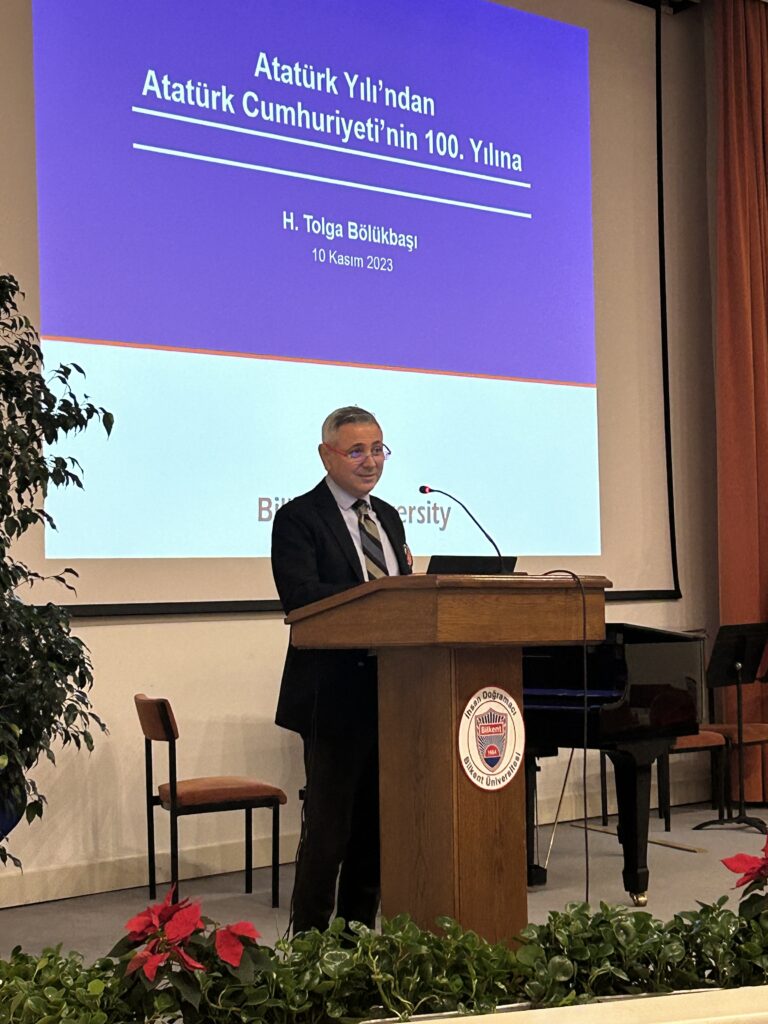 Following this, Assoc. Prof. Tolga Bölükbaşı, Chair of the Department of Political Science and Public Administration, gave a presentation titled "From the Year of Atatürk to the 100th Anniversary of the Republic of Atatürk."
During his presentation, Dr. Bölükbaşı focused on the decision-making process behind the UNESCO Resolution marking the centenary of Mustafa Kemal Atatürk's birth in 1981. The Resolution gave way to a series of events commemorating Atatürk's life, his 'exceptional' reforms in the areas of education, science and culture, and his outstanding contribution to 'international understanding, cooperation and peace.' Dr. Bölükbaşı illustrated how the founder of Modern Türkiye set an example for leaders fighting against colonialism and imperialism even decades after his passing.
On November 11, the Bilkent Symphony Orchestra, conducted by Can Okan with Lucas & Arthur Jussen on piano, presented a concert in memory of Atatürk. The performance, which took place at the Bilkent Concert Hall, included pieces by E. Elgar, F. Say and Phoenix, and J. Sibelius.